Clarendon Does It Right!
Keeping us all safe during Phase 2
As we all grapple with Virginia's phased re-openings, and we try to figure out what is safe and what is not, I have learned a lot from our businesses in Clarendon. So many of them are doing it right! They are struggling financially, they are worried about their future, but they are also doing everything possible to ensure the safety and health of their patrons and their employees. Kabob Bazaar has rolls of toilet paper or hand sanitizer available with every takeout order. Oby Lee has created a beautiful outdoor space that still allows for appropriate social distancing and is the perfect spot for a crepe and wine date night. It is a testament to Ula and everyone at Oby Lee that several of their loyal customers reached out to me directly to see whether there was something more I could do to help them. Kinderhaus toys continues to offer curbside pick-up of toys and sell adorable kids and adult masks, including their popular Nats and Caps fabrics. Twins Ace Hardware has been my go-to for all the house projects we have been doing, but they have also consistently been the one place that always has PPE and hand sanitizer. Small businesses like theirs are the gems of our neighborhood. They are unique, they are beloved, and we will be devastated if they go under. So, here is my impassioned plea to all of you. Keep supporting those small businesses by shopping, getting takeout or taking advantage of their increased outdoor seating areas. Ensure their staff's safety and those of other customers by wearing your mask when you visit. I get so frustrated every time I see someone arguing with the managers and owners of these establishments about wearing a mask. They are doing everything they can to serve you and keep you safe - give them the same courtesy and respect! We are all in this together and I hope everyone in our community will continue to support each other, as we enter Phase 3.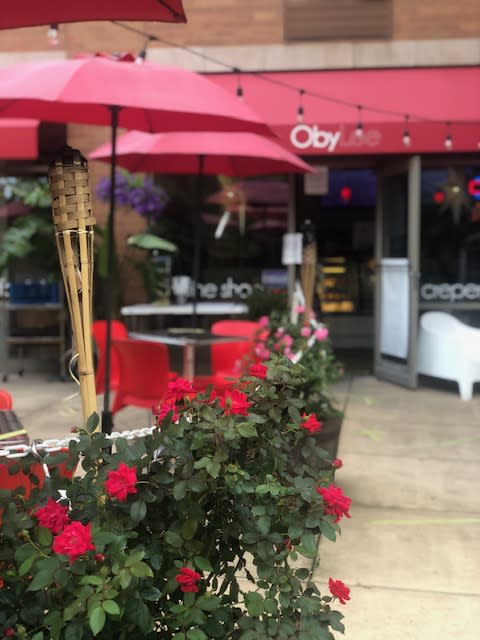 Images